12 Seater Van Rental in Toronto, Mississauga, Brampton & Woodbridge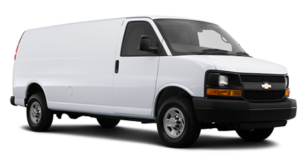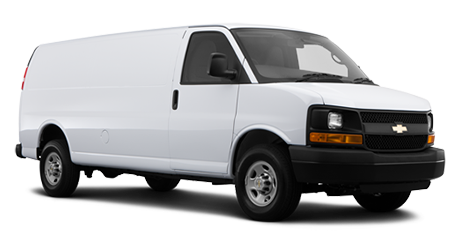 We have 12 passenger van rentals in Toronto including Pearson International Airport & a variety of locations around the GTA including Vaughan, Mississauga, Brampton, Rexdale, Woodbridge & more.
Rates Starting as Low as
$89.95!
Our entire fleet of vehicles is thoroughly inspected on a regular basis, well maintained, and fully certified for rental. We provide vehicles in a range of makes, models & sizes; no matter your requirements or preferences, you can find a vehicle to do the job.
We Have Full-Size Chevy Express Passenger Vans & More!
Whether you're visiting for business, tourism, or just in need of group transportation, our airport van rental package is an affordable & comfortable transportation solution for large groups. Our 12 seater van rental is the perfect choice for large groups who need to get around Toronto, Mississauga, Brampton or anywhere else in the GTA.
This package includes a Chevy Express (or similar vehicle). The Express is a popular full-size van from Chevrolet that's designed with passenger capacity and comfort in mind. Capable of seating up to 12 passengers, you'll have enough room to fit your entire family or group of friends AND have cargo room to spare.
Providing top-notch vehicles & customer service is our specialty – all at competitive pricing!
Included with your rental, we will pick you up and drop you off at a location of your choice.
12 Passenger Van Rental Details:
Make/Model: Chevrolet Express or Similar
Seats: 12 (regular or extended cargo available)
Doors: 4
Transmission: Automatic
Rate: From $89.95 / Day*
*Additional fees may apply – see our rental policy for full details.
Reserve your Rental Online Today!
Email:
Phone:
Woodbridge: (416) 318-0272
Vaughan: (905) 264-5111
Mississauga: (905) 614-0444
Toronto/Airport: (416) 679-0679